As Atlanta wedding planners we get asked about gifting bridal party quite often. They are an integral part of your wedding experience. Your besties are probably thrilled to be a part of your day but being involved isn't an altogether easy, or inexpensive commitment. After they've planned your showers,  bachelorette party and bought attire they will probably never wear again, you should show them gratitude.
Here is our list of top gift ideas for your Maid of honor, bridesmaids, mothers & even mother in-laws:
Personalized Bracelets by Sarah Chloe (prices vary)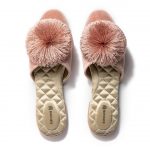 A coffee table book such as the Big Book Of Chic $95
Le Rouge Lipstick by Gucci $42
Ready, Set Play Kit by Goop $45 – great for destination weddings
Mark & Graham Monogrammed Compact $75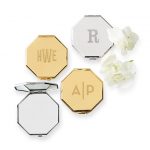 A statement clutch like this one from Shopbop $137
Slip Silk Sleep Mask $40
Honeycat Charlie Link Bar Earrings $20
Or create a custom gift for each of your leading ladies with one of our favorite gifting companies:
Local Dry Bar Gift Certificates to use for rehearsal dinner, parties etc.
Also don't forget that packaging is everything. It could honestly make or break your gift. If you buying these items online be sure to customize some pretty reusable tote bags or pay close attention to wrapping and ribbons. Excitement with gifts starts here so be sure to use some fun wrapping. Making it functional too by incorporating something they can reuse or even use for the wedding weekend always works so well.
As Atlanta wedding planners we've seen so many great gifting ideas over the years. We love when couples give intentional and thoughtful gifts to their friends and family as a thank you.Intentionality is everything, especially when it comes to your wedding. We hope this exclusive list of gifts for her helps you on your gifting journey!