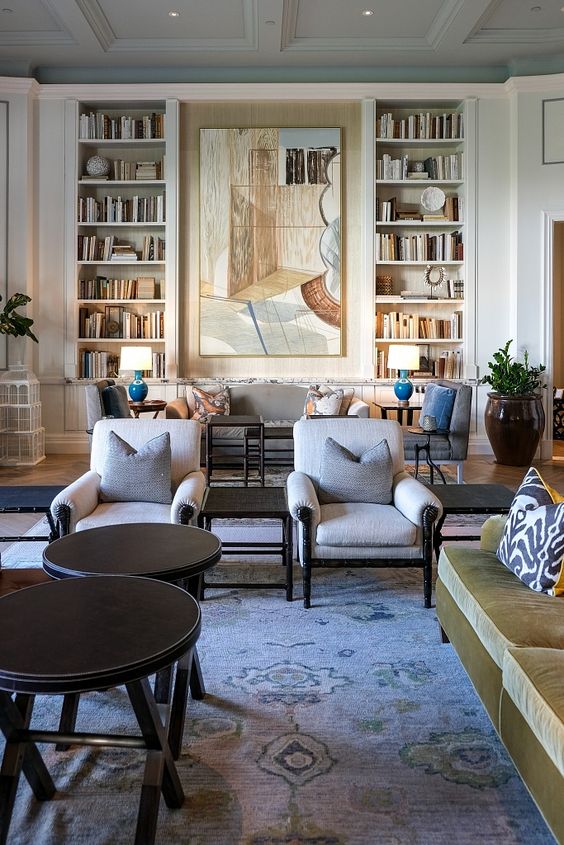 We always look forward to returning to the powder white sands of cable beach in the Bahamas, and our recent visit to the Rosewood Baha Mar was unlike any other. The Rosewood pairs relaxed Bahamian refinement with an abundance of natural beauty.
The Rosewood is a part of the sprawling Baha Mar resort complex that offers plenty of family or adult only offerings to fill each moment of your vacation in paradise. Whether you want to fill your Caribbean days onsite with back to back activities, or you'd rather take it slow lounging by the pool this property has so much to offer all different types of visitors. In our opinion this is its biggest draw over other resorts we've visited in the area.
Travel To Resort / Check In Process
Traveling in from Atlanta is always a quick, and fairly easy process. With the flight clocking in right under 2 hours non-stop its the perfect long weekend destination. Luxury private transportation is offered to and from the Nassau airport for all guests for $75 / each way, which we always take advantage of for ease of travel. Check-in is always a nice welcome that includes a refreshing crafted cocktail and an introduction to your personal butler that serves as your attendant while onsite. Our butler escorted us to our room, and helped us make dining reservations before we settled in.
Quick tip: We always pack a swimsuit and flip-flops in a carry on tote for early travel days. This makes changing upon arrival easily. There are so many bathrooms and changing rooms around the property you can take advantage of to start your vacation as soon as you arrive.
The Rooms
Every detail of the rooms feels luxurious, thoughtful & tranquil. An overstuffed four-poster bed fills the room which also has a desk, a curio cabinet, and a spacious balcony with unobstructed views. The real measure of a luxury property to us is the bathroom and this one delivers. The Rosewood bathrooms feature rainfall showers, a separate toilet room, a freestanding soaking tub & double marble vanities. The bathroom has a very clean, modern feel.
Here are a few of our favorite complementary amenities we received while onsite:
In-room Evian water
Bath salts for soaking tub
Access to every properties facilities
Pool Attendants that provide ice buckets with waters, towels & moist towelettes if needed (sometimes you can even score tastings of pool bar drinks)
The Property
We love coming to this resort because as a couple it offers us both so much in a vacation. My husband loves playing a round or two at the golf course onsite, while I visit the ESPA Spa. We also like to float down the lazy river at the new water park onsite, attend cooking classes together, and get drinks at the Jazz club while taking in the entertainment. We know that some people don't enjoy casino atmospheres, but we actually do enjoy gambling, and the Baha Mar has a really clean and refined casino onsite. They also offer complimentary water sports, mini golf, dance clubs, art classes & recreational activities. I enjoy more a more relaxed vibe while visiting, so I always enjoy lounging by one of the many pools onsite while enjoying a drink or two.
Food & Beverage
Guests of the Rosewood are welcome to enjoy any of the 30 + restaurants, bars and lounges onsite in the complex. But the Rosewood itself has 4 dining locations onsite. One of our favorite spots is the hotel lobby bar, The Manor. Its a dark, sophisticated space that almost feels like you are in someones country club home. The Bahama mama was delicious, and there are no pre-made punches at this 20th century style salon. You can also settle into a comfy armchair to enjoy afternoon tea in the Library onsite which serves up tea, and an assortment of pastries. Costa is another standout onsite serving Mexican flavors in private cabana style seating which is truly breath taking. Other spots we enjoy at the complex include Pizza Lab, Cleo, Marcus & The Swimming Pig.
We really enjoyed ourselves on our third trip out to the Baha Mar + Rosewood. A big thank you to the Rosewood for having us. If you have any questions about our travels to this destination feel free to leave them below.